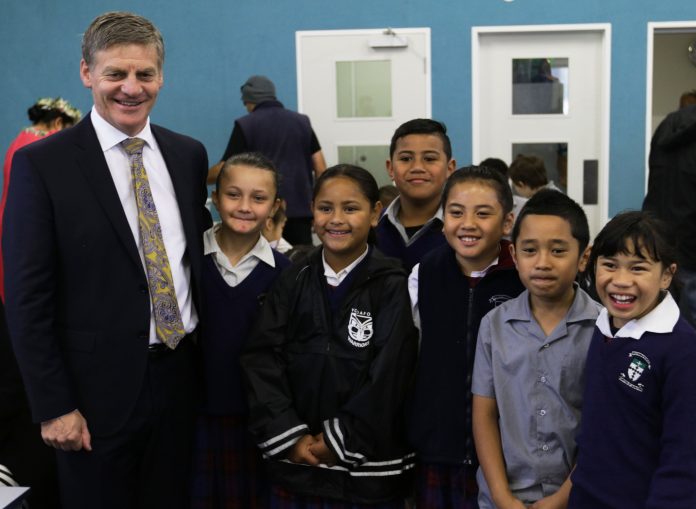 Prime Minister Weekly Column
A good education is a passport for the future – it gives our young people opportunities to go almost anywhere and do almost anything. Without it, their options are more limited.
That is why education is a priority for this Government.
The final NCEA results, released last week, show our ongoing investment in education is working, and students are taking advantage of the opportunities provided to them. The results are the best we've seen since we came into office. Here are the numbers: 75.5 per cent of Year 11 students achieved NCEA Level 1, up from just over 62 per cent in 2008; 78.4 per cent of Year 12 students achieved NCEA Level 2, up from 65.5 per cent nine years ago; and 64.5 per cent of Year 13 students achieved NCEA Level 3, up from 53.4 per cent in 2008.
These results translate into thousands more of our kids leaving school every year with the skills and knowledge they need to undertake further education and training and succeed in life.
The results are a credit to teachers, parents, school boards and the students themselves. We provide the opportunities, but it's the students who do the hard work. Part and parcel of providing the opportunities is ensuring our kids get the chance to learn in environments that are conducive to learning.
Since 2008, we have committed around $5 billion to school infrastructure – more than any previous government. We are continuing to see the roll-out of this investment in new schools, major redevelopments and new classrooms right across the country. We are also investing in early childhood education, teacher training and development and digital infrastructure.
We are making these investments because we recognize the value of helping our kids arrive at school ready to learn as well as the benefits of quality teaching and connecting our classrooms to the world.
Wherever our kids go to school, we want them to have access to the same opportunities as kids in the rest of the world. A good education helps our children be successful at home and around the world, while contributing towards a more productive and competitive economy. This Government wants every child, from every family, to have the opportunity to succeed. It's a critical investment in our people and in the future of our country.