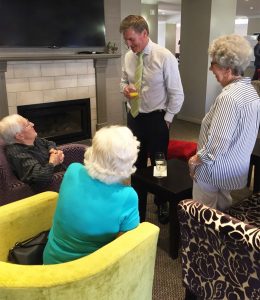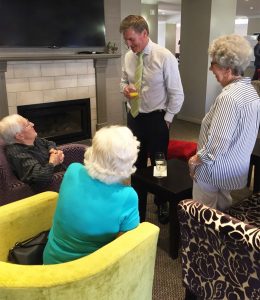 Prime Minister Weekly Column
This is a Government that believes it has a responsibility to tackle the big issues facing New Zealand. Amongst other things, in the first couple of months this year we have made significant announcements about investing in better policing, improving fresh water quality, tightening up on the tax obligations of multinational corporations and rolling out ultra fast broadband to another 150 towns.
Last week, we tackled one of the bigger long-term issues our country is facing: the rising costs of New Zealand superannuation. I announced our intention to progressively raise the age of eligibility for New Zealand superannuation from 65 to 67, beginning in 2037. The background to this decision is widely understood and has been discussed for years.
New Zealanders' life expectancy has increased by 12 years in the last 60 years. We are healthier, and we are living longer. Adjusting the long-term settings of New Zealand superannuation while there is time for people to adapt is the right thing to do. Current levels of spending on superannuation are affordable – but only if future Governments constrain spending in other areas. However, we don't want to be forced to cut spending in healthcare and education, or to have to put up taxes.
This Government has a strong track record of supporting older New Zealanders. Since 2008 weekly payments to super annuitants have increased by 35 per cent after tax while inflation has increased by 14 per cent. Gradually increasing the age of eligibility will more fairly spread the costs and benefits of NZ Super between generations, ensure the scheme remains affordable into the future, and give people time to adjust. At the same time as we increase the age of eligibility for NZ Super, we'll also increase the age of eligibility for the Veteran's Pension and the Super Gold Card.
However, in line with a recommendation from the Retirement Commissioner, the age at which people can access their Kiwi Saver funds will remain 65. The changes we've announced will bring New Zealand into line with other countries like Australia, the United Kingdom, Denmark, Germany, and the United States, which are all moving to the age of 67. They will initially save about $4 billion a year and will be legislated for next year. Now that the economy is growing well and the Government's books are in surplus, it's time to ensure we have the right settings for the future. As the Retirement Commissioner has said, the longer we leave this decision, the tougher it will be for New Zealanders. We believe this policy achieves the right balance between generations, and is the right thing for the future of our country.