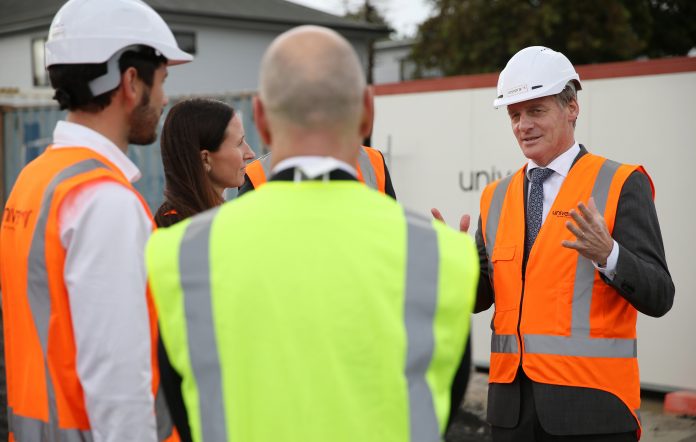 Good Government is about getting results and making a difference on the issues that matter to New Zealanders. One of those issues is ensuring we have a strong, growing economy that's delivering more jobs, higher wages and greater opportunities for Kiwis and their families. The latest advice from both international credit rating agency Moody's and Statistics New Zealand confirms the National-led Government has set our economy in the right direction. Moody's report says we're providing opportunities for our young people, more options for first home buyers, and increasing incomes for workers and super annuitants. The report also states New Zealand is expected to be one of the fastest growing triple A economies in the coming years.
Statistics New Zealand's most recent employment figures show the unemployment rate has fallen to 4.8 per cent in the June 2017 quarter, the lowest rate since December 2008. That means the number of unemployed people has dropped by 3,000 this quarter, reflecting a robust labour market and increasing employment opportunities. It also shows that our strong job growth has continued, with 76,000 new jobs over the past year and 181,000 new jobs over the past two years. That's around 10,000 new jobs a month. The economy is front and centre of everything we do in Government. We understand how important it is to keep the economy growing so we can fund world-class essential public services, including schools, institutions of higher education, and hospitals.
These results show that we are on the right track to achieving that. The benefits of a growing economy are also apparent in the latest National Construction Pipeline report which shows how the housing pipeline is continuing to grow. This report, compiled independent of Government, projects that over the next six years almost 200,000 homes will be built. That's the equivalent of two Hamiltons and two Dunedins combined. Ministers have worked hard with councils over recent years to make more land available for housing, speed up transport and water infrastructure, encourage more people into construction, and help cut red tape in order to make it easier to build houses.
It won't surprise you to hear that preventing plumbers, builders, plasterers, electricians, and project managers from migrating to New Zealand – as some other political parties propose – will not help us build 200,000 new houses. New Zealand's economy is thriving and we see it as a mark of success. But we need to stay focused.
The National-led Government's comprehensive economic plan is resulting in more jobs and more opportunities for young people to get ahead. We are committed to a prosperous and confident New Zealand into the 2020s. By maintaining our focus, and keeping our economic plan in place, this is exactly what we can achieve.