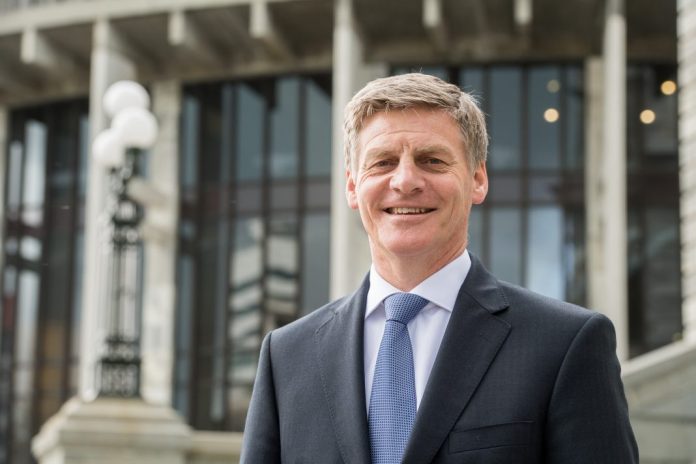 Prime Minister Weekly Column –
Healthy pregnancy and a safe birth are the foundations for a good start to life. This Government believes in supporting all women and families to have healthy babies who grow up to be healthy kids. That is why we've created new health targets which have a strong focus on improving outcomes for pregnant women and babies, and supporting kids to have a healthy childhood and ensure they get the best start to life.
Most pregnant women and children experience good health and well-being most of the time, but for a range of reasons some families have poorer maternal and child health outcomes on average. That's why the first of our new health targets is focused on healthy mums and babies. By 2021, 90 per cent of pregnant women will be registered with a Lead Maternity Carer in the first trimester. Early and continued engagement with a Lead Maternity Carer (usually a midwife) is associated with normal, healthy births and better pregnancies. But they also connect mums and babies with other core health services, such as general practice, immunisation, Well Child Tamariki Ora checks, and oral health services, as well as other social services.
Last year, this National-led Government introduced free doctor's visits for under-13s, removing the cost barrier of prescription charges and doctor visits, benefiting 780,000 kiwi kids. This year, we wanted to build on this with the second of our new health targets which is focused on keeping kids healthy. By 2021, there will be a 25 per cent reduction in hospital admission rates for a selected group of avoidable conditions in children aged 0 – 12 years. Avoidable hospitalisations include dental conditions, respiratory conditions, skin conditions, and head injuries. This is not about limiting access to hospital treatment when it's needed. In fact, we may see more children identified with previously undiagnosed conditions, and hospitalisations may go up in the short term. But it's about intervening early so we can help keep kids out of hospital.
This National-led Government is committed to having an effective public service that improves the lives of New Zealanders – the health of our babies, mums and children being just one example. The growing economy and surpluses give us the ability to reach our goal of delivering tangible and long-lasting results on social issues such as reducing welfare dependency, better educational achievement, improved healthcare and less serious crime. Too often, past governments have judged success only by what they spent, rather than what difference that spending made to peoples' lives. It's what drove me to enter Parliament, and it's what drives me now as Prime Minister – to ensure we continue to deliver better results that improve the lives of kiwis and their families.