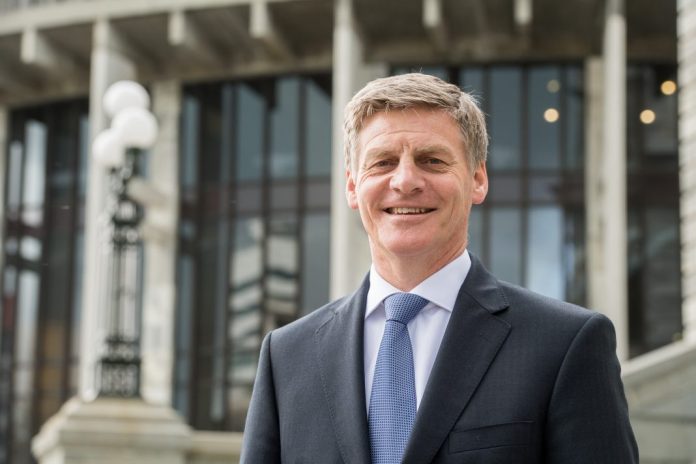 Last month's Budget focused on improving public services, investing in the infrastructure needed for a growing country, reducing debt and sharing the benefits of growth through lifting family incomes
It's a Budget that delivers for New Zealanders from a Government that cares about people and knows how to get things done. I was pleased to see those sentiments recognised in the positive feedback we have received from a wide range of community and business groups.
Our ninth Budget shows continuing improvement in the Government's books as well as solid economic growth expected to average 3.1 per cent over the next five years. That translates to more jobs and higher incomes and gives us an opportunity to raise living standards for all New Zealanders. We're determined to seize the opportunity that a growing economy presents to permanently shift the country onto a more prosperous path.
The Budget sets out the next steps in our plan to do that and includes a $1 billion investment to keep building a sustainable and growing economy. We know that without staying focused on our clear economic plan, the choices we've been able to make in this Budget simply won't be possible in the future. I thought you might be interested in just a few of the ways we are doing this.
First, we are allocating $373 million in the second round of our Innovative New Zealand programme. This is a series of initiatives that help New Zealand companies be more innovative, and so lift the value of our exports. It includes funding for the Government's pre-eminent applied science fund – the Endeavour Fund, and for Callaghan Innovation's Research and Development grants to help our tech companies succeed. It also includes investment in our tertiary education sector to ensure young New Zealanders get the skills they need to help keep our country moving.
The Budget was also strongly focused on trade, as set aside significant funding to help us forge new and better trade opportunities around the world. This includes opening new embassies in Dublin and Colombo. And it recognised the role that both film and tourism play in growing our economy. Both industries received funding boosts to ensure we can build on the opportunities they present.
New Zealand is a confident country, our economy is growing solidly – and if we stay on track, the outlook is positive. Our continued investment in business, in trade, and in innovation will help keep New Zealand on the productive and prosperous path it is on today. It will help us deliver more jobs and higher wages for Kiwis, while also ensuring New Zealand families are supported by the public services that matter to them.