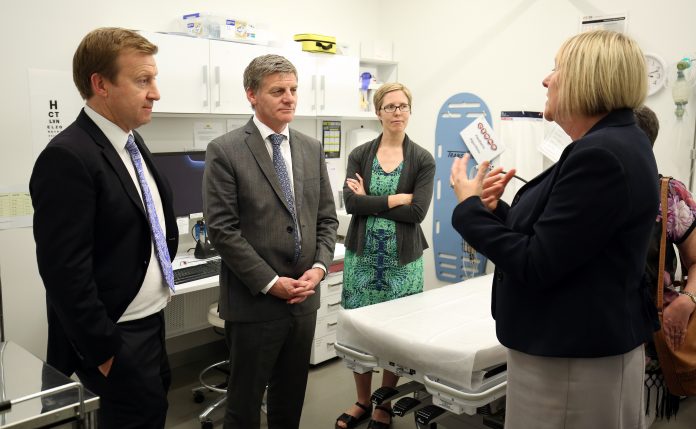 Prime Minister Weekly Column
It's just under two weeks until the Budget, and Ministers and I have been around the country making a series of pre-Budget announcements based on a pretty intensive decision-making process.
Budget 2017 will set out the next stage of our strong plan for New Zealand's future. It builds on the considerable gains we have made over the past few years which have now given us choices other countries simply don't have. It's going to allow us to invest in a growing economy and in our public services, while reducing Government debt and better supporting New Zealand families.
One of the most recent pre-Budget announcements was from Health Minister Jonathan Coleman who announced that Government drug-funding agency Pharmac will receive an extra $60 million over the next four years. This will include $20 million in the coming year, providing around 33,000 people with access to new medicines.
Pharmac works within a fixed budget and looks for the best health gains for the greatest number of New Zealanders. Pharmac's budget for 2017/18 will be a record $870 million – this means the Government has increased Pharmac's budget by $220 million since 2008, giving Pharmac more options to fund new medicines. Our growing investment will in some cases save lives; in others it will dramatically improve people's quality of life.
Other announcements we have made ahead of Budget 2017 include just over $500 million to fund an extra 1125 police staff over the next four years; $321 million for social investment initiatives to help our most vulnerable; and an extra $11 billion for infrastructure – taking total infrastructure investment over the next four years to $23 billion.
Of course, there will be further announcements in the days leading up to the Budget on May 25. I look forward to keeping you up to date with what they mean for you. What I can tell you now though is that these announcements will highlight the benefits of a strong economic plan that delivers growth. While some similar countries are having to make hard decisions about which programmes to cut, we're in the happy position of being able to fund well thought-through new initiatives that make a difference to people's lives.
However, we need to stay focused on delivering a strong economy, not just on sharing the dividends of it. If we let ourselves slip back these opportunities will disappear pretty quickly. This National-led Government has that focus, and Budget 2017 will show just what we can do when we have the choices a strong economy brings