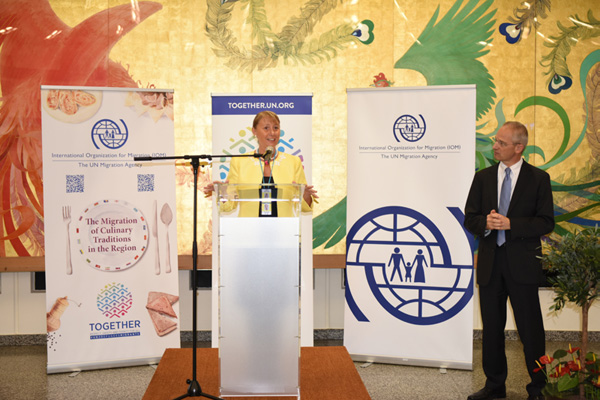 Vienna, 13 September – To celebrate the benefits of migration in our daily lives IOM, the UN Migration Agency's Regional Office in Vienna has compiled a cookbook with traditional recipes from across much of Southeast and Eastern Europe and Central Asia.
The recipe book was launched this week at the Vienna International Center under the umbrella of the UN's TOGETHER campaign which aims to promote tolerance towards migrants and refugees.
"Food and our culinary rituals are a strong reflection of our culture, our traditions and our identity," said Argentina Szabados, IOM Regional Director for Southeast and Eastern Europe and Central Asia, at the launch. "But in reality, the dishes in this book, like most cuisine, are the result of many centuries of human mobility which brings new ingredients, new ideas and new techniques."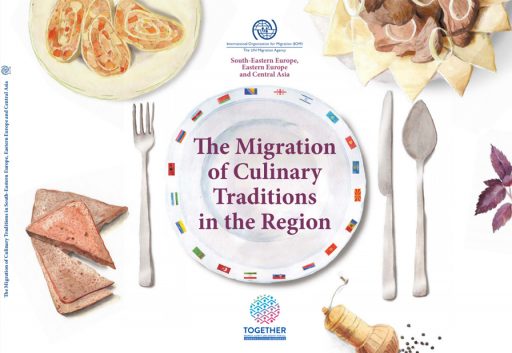 Food also has a unique ability to bring people from different cultures together, she noted. "Breaking bread has a much deeper meaning that just eating, it's about building trust and friendship. It is not a coincidence that many programmes to support the integration of immigrants in a new community are centered around food and cooking."
"The Migration of Culinary Traditions in the Region" features recipes ranging from firm favourites such as apple pie, borscht and stuffed peppers to intricate and lesser-known dishes like Beshbarmak (Kazakh meat noodles), Georgian Badridzhani Nigvsit (eggplant with walnuts) and Tepishte, a syrup-soaked cake from Kosovo.
Samples of many of the recipes were served to ambassadors, dignitaries and top UN officials at the event.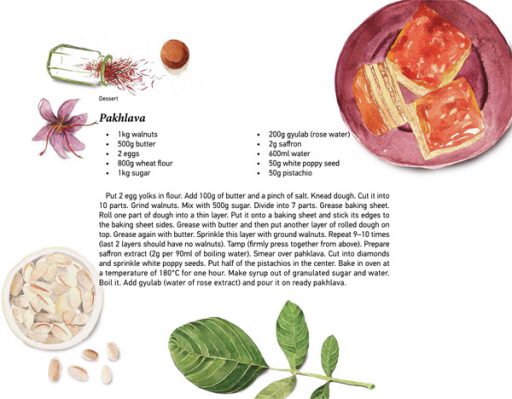 Director of the United Nations Information Service in Vienna, Martin Nesirky, reminded attendees that "each of these recipes has had a journey too."
Nesirky commended IOM for the initiative as "terrific support for our TOGETHER campaign which is aimed at changing the narrative about refugees and migrants.
"Now it's a toxic narrative, but it doesn't need to be like that, if we can have the right kind of conversations between the host communities, countries of transit and countries of origin."
Before inviting guests to share samples from the truly international spread, Regional Director Szabados paid tribute to all who had collaborated on the project.
"The recipes in this book were contributed by IOM colleagues in each of our country offices in the region, sometimes with friends and colleagues in government ministries to make sure they were contributing truly authentic recipes. So this cookbook is also a demonstration of the close, positive, and productive relationship we enjoy with our government partners throughout this region."
"The Migration of Culinary Traditions in the Region" is available free from the IOM bookstore or here.
For more information, please contact Joe Lowry in the IOM Regional Office in Vienna, Tel: +43660 3776404, Email: [email protected]